When it Comes to Ballroom Dancing — Age Simply Doesn't Matter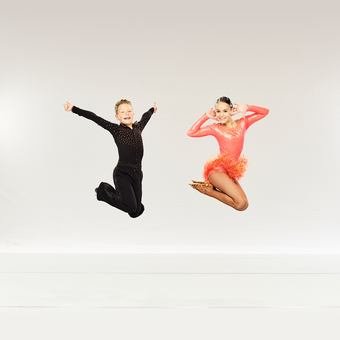 Ballroom dancing, also called social dancing, is fun for everyone — regardless of your skills or age!
At Arthur Murray, we cater to adults who are looking to have a great time on the dance floor. We offer dance lessons in many types of dance including swing, waltz, tango and foxtrot. We also love to teach our students how to get out there and mix it up when trendy fad songs come on at weddings and other parties.
We invite you to come and try out Arthur Murray and learn more about why people have been trusting us to teach them to dance — for well over 100 years!
As we said, age doesn't matter. Meet Daniel and Mishella, two vibrant stars on this season's World of Dance! Hailing from Los Angeles, these 10-year-olds wowed with their amazing moves recently. They compete in the junior division of ballroom dancing and are two-time world champions and 10-time US champions in their age group.
Be prepared to be amazed and inspired to call today and schedule your free first lesson. Or fill out our convenient online contact form and we'll reach out to you!