You'll Flip for Swing Dancing!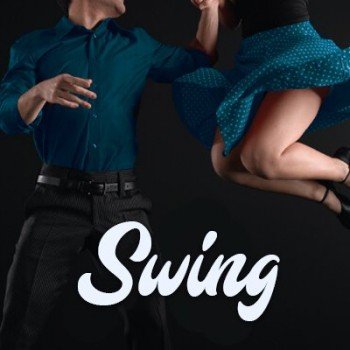 There are few dances more recognizable than Swing. This lively social dance is famous for its flips, lifts and spins. If you are looking for a dance that keeps you close to your partner while allowing you both to feel and look super cool on the dance floor, Swing may be your thing!
No question about it: Swing is a very active dance. It promises many benefits for the body including increased flexibility, muscle strengthening and improved balance. While it does require some coordination, it's important to dance like no one's watching! Swing is so much fun that as long as you are moving, you'll get in the groove.
Let Swing Dance Awaken Your Playful Side
Although it may not be as passionate as the other dances, it is definitely gaining resurgence because of its fun and playful nature. Plus, you can incorporate a lot of styles to the Swing dance, depending on how you want to look.
Here are some basic moves you'll learn in your Boston swing dance lessons at Arthur Murray:
Dancing the Swing usually involves the male dancer and his partner to begin the steps standing at about a 45 degree angle to each other.
Partners mirror each other's stance before the music begins.
Basic footwork entails the first triple step, then the second triple step, and the last rock step to conclude the movement.
Swing is truly a ball for beginners and more experienced dancers alike. In fact, if you want to get out there and strut your stuff, look no further than Swing!
A FREE Dance Lesson is a Call or Click Away at Arthur Murray
Why not get involved in something completely different? Get off the couch and get your friends involved too! Dance lessons are great for the body, mind and soul. At Arthur Murray, we are happy to give you a chance to dance for free.
Contact us today to reserve your first free dance lesson with a skilled instructor. Whether it's swing, rumba or foxtrot -- take a chance! Learn to Dance!
At Arthur Murray, our patented instructional methods will have you out on the dance floor after only one lesson. That's why we say: Walk in, Dance Out!
Arthur Murray's Nine Boston Area Dance Studios
Choose the Location that Best Suits Your Needs and Click to Learn More about that Center's Offerings.