Arthur Murray Boston Dance Lessons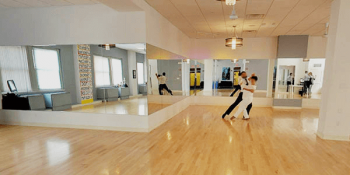 Arthur Murray Boston Dance Center Welcomes New Students to Its Thriving Community
Ballroom dancing is romantic, elegant and fun. If you have never had the pleasure of learning to dance however, you may not be aware of the many amazing benefits of dance.
Kristen Belcher, owner of Arthur Murray Dance Center of Boston, knows one thing for certain. "If you hold onto your excuses about why you can't dance, you'll never try and you'll never know."
It's time to find out what you've been missing. Arthur Murray Dance Center of Boston is the place to start. The center, a modern urban environment, is perfect for young professionals, singles and couples. The community is a mix of experienced dancers along with new students. The center is lively and fun. It's the perfect hip, young-at-heart location to learn to dance.
The unknown world of dance can be intimidating. Consider the beach. You can picture it in your mind's eye. You smell the salt air, feel the sand. Think of your favorite restaurant. You know you will be seated and peruse a menu. You will eat, drink, and pay: predictable and known.
Ballroom dancing is a new experience filled with uncertainty. Arthur Murray Dance Center of Boston is the place to relax and release stress, to make new friends and be part of a special community. You may not know it now, but we know what you have been missing. Fun, friends, fitness and more — you'll find it all here waiting for you.
So, what are you waiting for? It's time for you to find time for fun. Contact Arthur Murray Dance Center of Boston today to schedule your complimentary and private first dance lesson. Our instructors are patient and highly experienced. All you need to bring is a great attitude and comfortable shoes! We'll do the rest!
Reserve Your Free First Ballroom Dance Lesson Today
"I am so thankful to the dance instructors at Arthur Murray Boston for giving us the confidence to get on the dance floor all night long! They helped to make our first dance really amazing. We highly recommend them for beginners as well as seasoned dancers!"
Mike and Ashley K. Winthrop, MA
"I continue to see myself grow every time I come to the studio and I am now able to do things I never dreamed of doing two years ago. The atmosphere at Arthur Murray creates a community that supports learning and growth in more than just dance. Once you walk through those doors, you'll never want to leave."
Madison S., Boston, MA
"We've been dancing at Arthur Murray every week for the past 4 years and we love it! It's a chance for us to learn something new, focus on us as a couple, and have fun together. And now when we go to parties and weddings, we also have a blast on the dance floor!"
Jason and Emily N., Boston, MA

Arthur Murray Boston Dance Lessons
20 Park Plaza Suite #330 Boston, MA 02116
617-426-3335
Mon-Fri:

Sat: