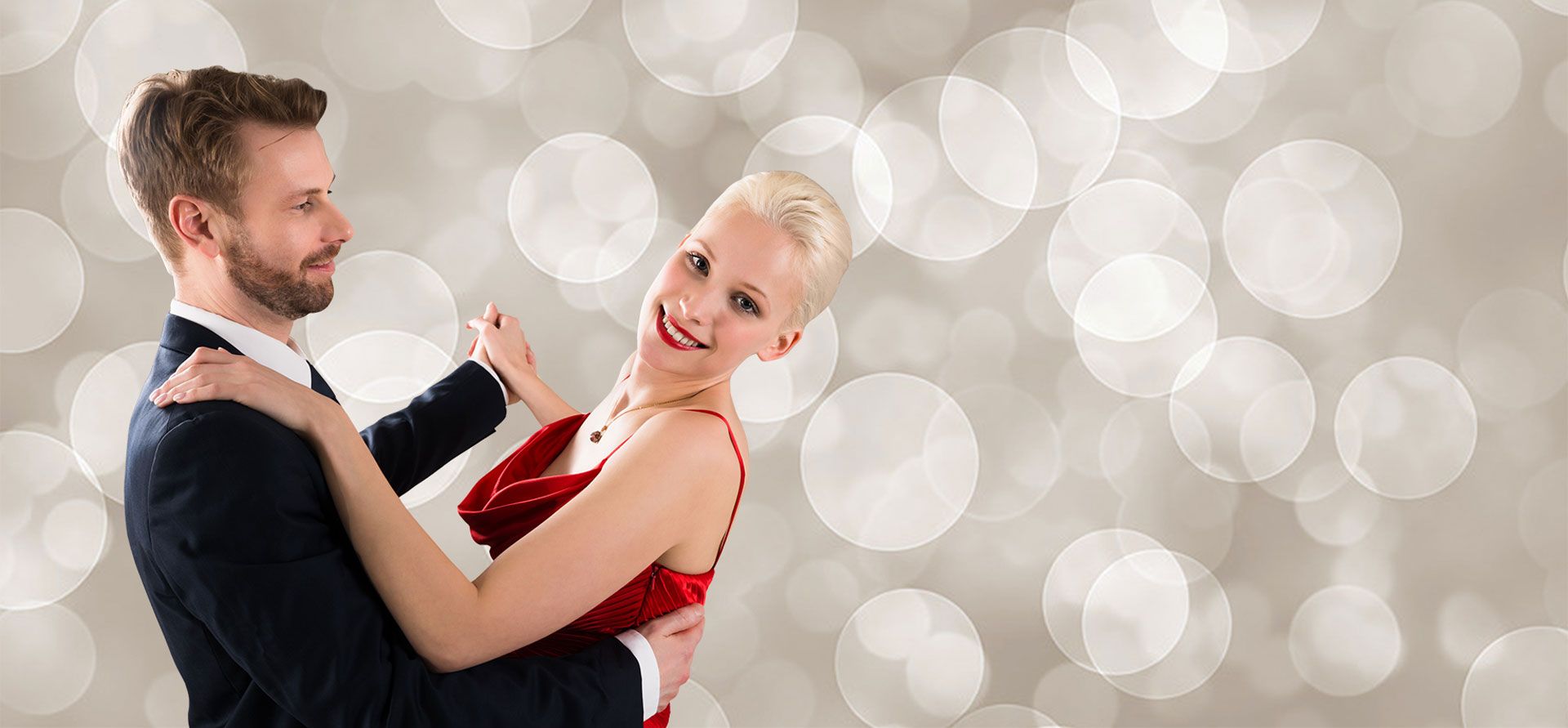 Let's Dance!
If you've ever considered ballroom dancing, now is the perfect time and Arthur Murray is the perfect place to get started. Our proven adult beginner dance lessons are guaranteed to have you swaying on the dance floor in one lesson!


New Student Offer
Try the "Arthur Murray" Experience! Schedule your complimentary first lesson today.

A World of Fun and Friends is Just a Few Steps Away With Boston Dancing Lessons
Ballroom dancing is front and center in the minds of young and old these days, thanks to popular television shows such as "Dancing with the Stars," "So You Think You Can Dance" and "World of Dance."
Ballroom dancing has been around far longer than reality TV. In fact, it's been around forever and has been taught by the very best dance instructors for more than 100 years at the world-renowned Arthur Murray Dance Centers.
Arthur Murray Dance Centers has nine dance studios in the Greater Boston Region that offer many dance programs, including wedding dance lessons. Select the location closest to you.
If you've ever considered ballroom dancing lessons, now is the perfect time and Arthur Murray Dance Studios is the perfect place to get started.
Before you know it, your ballroom dance lessons from the best dance studio in the Boston area will make sitting on the sidelines at social gatherings and clubs a thing of the past. Imagine having the confidence to get out on the dance floor and join the fun?
Learn more about Arthur Murray Dance Centers and take a chance and learn to dance! Your first lesson is FREE!
Reserve Your Free First Ballroom Dance Lesson Today
What Our Students Are Saying
They say that dance is a great way to express your emotions. While this may sound like such a cliché, the quote seems to have endured throughout the years mainly because there's truth to it. It's wise to choose an activity that encourages you to express your very own creativity.
Click each box below to learn more about the specific dances we teach.
Arthur Murray's Nine Boston Area Dance Studios
Choose the Location that Best Suits Your Needs and Click to Learn More about that Center's Offerings.