Learn to Tango -- the Ultimate "Couple's Dance"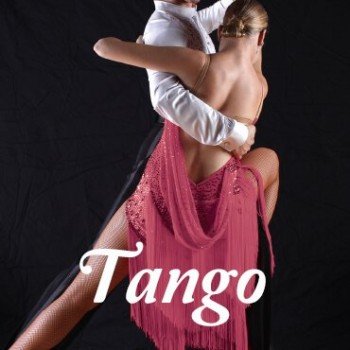 The Tango is one of the most recognized dances in the world, with its slow methodical steps and romantic appearance. It's considered an "exhibition dance" because all eyes are on the dance floor when Tango dancers go for it. The audience seems to be able to truly feel the connection between the Tango partners, which makes for a superb show.
At Arthur Murray, we absolutely love to teach Boston tango classes! Bring your partner or we'll provide one. Contact our centers today to reserve your free first lesson.
The Tango is Rich in History and Always Popular on the Dance Floor
The Tango is now a popular ballroom dance, though it originated in Morocco or Spain as a dance of the lower classes. And, believe it or not, it didn't always take two to Tango! In fact, it used to be performed by a single woman. Later, couples found great fun with the flirty dance.
The Tango came to New York around 1910 but it really became a smash hit when Rudolph Valentino began to perform it for excited audiences in 1921.
Ever since, the Tango has evolved into many styles: French, Gaucho, Argentine and International. There is also an American version and many dancers would say it combined all the best parts of the foreign standard.
Learn to Tango at Arthur Murray Dance Centers
Feeling a bit apprehensive about getting out on the dance floor? That's the exact reason to do it! Ballroom dancing is great for boosting self-esteem and it's an anxiety reliever, too. And, the best reason to learn to dance? It makes you happy! Seriously, science has proved that dancing increases the body's feel-good hormone. Everyone could uses some fun in their life!
Contact Arthur Murray Dance Centers today and you'll learn why we say you'll "walk in and dance out!" Your first lesson, with a friendly, patient and skilled dance instructor, is complimentary. Reserve your time today.
Arthur Murray's Nine Boston Area Dance Studios
Choose the Location that Best Suits Your Needs and Click to Learn More about that Center's Offerings.