Salsa Dancing is Hot, Hot, Hot! Get in on the Fun!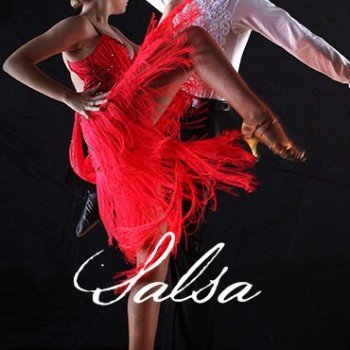 It's hard to look away from salsa dancers as they move around the dance floor having so much fun! Thanks to Dancing with the Stars and other great TV dance shows, Cuban-inspired Salsa dance is the "IT" activity.
Salsa is so easy to learn and, in addition to the fun and excitement, you'll enjoy a host of health-benefits. Salsa dancing burns calories, improves cardio health and is great for stress relief! Plus, studies show that people who dance regularly are happier and more optimistic about life!
Rely on Salsa Dance Lessons at Arthur Murray for These Benefits
There are so many reasons to learn to dance, it's hard to count them all. And, when it comes to fast, fun dance routines, nothing beats Salsa for it's benefits -- mind, body and soul.
Here are some of the reasons why people love our Boston salsa classes at Arthur Murray::
You'll make new friends
Your confidence and self-esteem will hit the roof
You'll lower your blood pressure because dancing is so heart healthy
Learning new steps and routines strengthens muscle memory
Your brain will love the serotonin boost
You'll meet new people -- maybe even a special someone!
And, let's not forget something very important to many people! You can burn 380 and 450 calories in one hour of Boston Latin dance lessons (depending on your current weight) by Salsa dancing!
Contact Arthur Murray Today for a Free Dance Lesson
At Arthur Murray, our experienced Salsa dance instructors are patient and skilled in the step-by- step patented Arthur Murray Dance Method. You'll be out on the dance floor before you know it - having the time of your life!
The first lesson is absolutely free. We invite you to be our guests so we can show you how much fun it is out on the dance floor. Leave your worries behind and JUST DANCE! Reserve your complimentary dance lesson today.
Fast-paced Salsa dance can help you burn calories while improving flexibility and coordination. And, that's just one of the reasons to contact Arthur Murray for a free first dance lesson. No partner required!
Arthur Murray's Nine Boston Area Dance Studios
Choose the Location that Best Suits Your Needs and Click to Learn More about that Center's Offerings.