Rumba Dance is the Perfect Outlet for Passionate People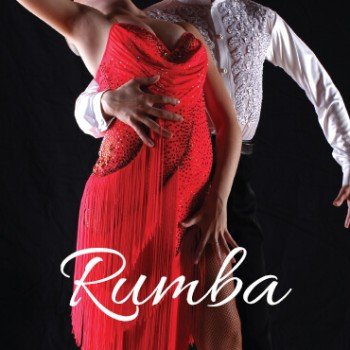 If passion is your thing, the steamy music that goes with the Rumba will certainly set you in the mood for dancing. The dancers announce their innermost emotions to the rapt
 audience.
Dancers
 perform a series of powerful moves that match the passionate tempo of the 
music
. 
Rumba steps are slow and deliberate, as if the two dancers are out to display their intimacy. Also known as the dance of love, the music is written with four beats to each step as the footwork is counted once slowly then followed by two quick steps.
3 Things You May Not Know about the Rumba
Rumba started out as a rowdy dance with quick moves. When it caught the eyes of the Cuban middle class, it was refined and included slower patterns.
Many people think of Rumba as a Cuban dance style. Certainly, the popular dance was invented there. However, while the Cuban Rumba has forward and backward steps, Americans have made it their own with a "Cuban motion" box pattern.
Shhhh… Cuban motion is a rather expressive hip move that has the dancers straightening and bending their legs. It's supposed to be a discreet movement but it's hard not to be captivated by the exciting style.
Just like any other passionate activity, magic happens when two people come together on the dance floor. In fact, only a small space is required to dance the Rumba because it is, after all, meant to express true passion.
Looking to Rumba? Arthur Murray is the Place to Learn
If you could use a little spice in your life, Rumba may be just the ticket. No partner? No problem! At Arthur Murray, our dance instructors will take to the floor by your side. We'll welcome you into the wonderful world of dance in no time. Plus, you may just find your Plus 1 at your local Arthur Murray Dance Center.
Contact us today to reserve your complimentary first lesson and add some Rumba into your day!
If you are looking to spice up your free time, Rumba dance lessons may be just the thing to "move" you and your partner closer together. Arthur Murray's experienced instructors will have you dancing in no time.
Arthur Murray's Nine Boston Area Dance Studios
Choose the Location that Best Suits Your Needs and Click to Learn More about that Center's Offerings.