Waltz is Easy to Learn and Oh-So Romantic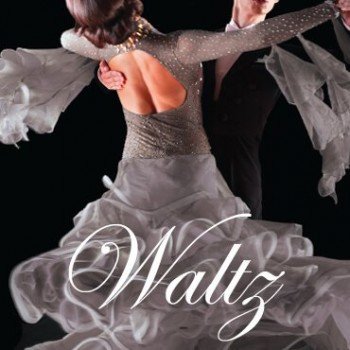 The Waltz may have gotten its start in Old World Europe, but these days it's as popular as ever throughout the world. The word "Waltz" means to glide easily and, for those who enjoy more formal dancing styles, it certainly lives up to its name.
Further, the Waltz is now the epitome of couples' romance -- popular at weddings and social parties -- because of its close-holds and graceful movements. But this wasn't always the case! In fact, in 19th Century England, people were horrified by seeing a man and woman dance in public together. People quickly changed their minds toward the waltz, however, because it was easy to embrace the passion of the dance. (Plus, Queen Victoria was a huge fan of the beautiful new dance style!)
Today, the Waltz is a high-society activity that now welcomes anyone and everyone with an interest in taking over the dance floor in style.
The tempo of the Waltz can best be described as a "rise and fall" motion. It's unique because of all the ballroom and social dances, the Waltz is the only one written in three-quarter time. While many dances follow a 1-2-3-4 or 1-2 cadence, the American Waltz is a 1-2-3 or "quick, quick, quick" movement.
Learn to Waltz at the Arthur Murray Dance Centers
Like any activity worth doing, learning to Waltz takes patience and practice! But there are so many rewards. Once you get the hang of it, this expressive dance will bring you closer to your partner and allow you to be whisked away into a world far from your everyday worries.
At Arthur Murray, our skilled and patient dance instructors understand that new students can feel apprehensive about taking to the dance floor for the first time. The patented Arthur Murray teaching method is a step-by-step process that draws you into the process -- at your own pace.
There's no reason to be stressed...relax and go with it. Before you know it you'll be Waltzing!
Claim Your Complimentary First Dance Lesson at Arthur Murray Today
We would love to show you the wonders of ballroom dance -- fun, friends and fitness! Call us today or fill out our convenient online form to request your free first dance lesson.
Arthur Murray's Nine Boston Area Dance Studios
Choose the Location that Best Suits Your Needs and Click to Learn More about that Center's Offerings.