What Makes the March Showcase "Super?"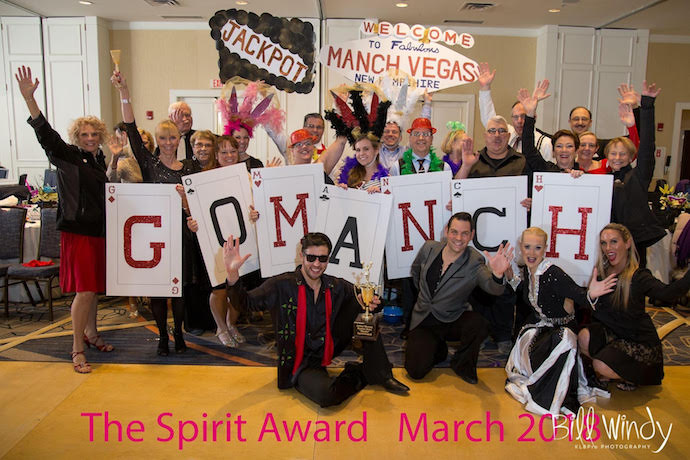 Beginning with a bang in March of 2019, our Boston Area Spring Showcase became "Super." Super-Sized, Super Fun, and most importantly, Super Relevant to any type of dancer at any stage in their dancing! 
But…. HOW? What has the March Showcase so darn Super? 
I am glad you asked!
1. Arguably the most Super part about the event is the black-tie gala on Saturday night. It's the "dinner and a show" everyone dreams of using their dancing when they first start learning. Throw in a Supersized dance floor and an awesome Hollywood themed professional show from your teachers to boot. The gala is reason enough for every social dancer to want to check it out!
2. For those desiring a bit more competitive fire for their palate, we added that to the menu as well! The event now culminates with competitive Two-Dance Events on Sunday for dancers of all levels who want to either step outside their comfort zone a bit more or are driven by a bit of competitive fire that keeps their learning Supercharged.
3. Needing a little vacation? Make it a weekend! The two-day nature of the event provides the option to make it a little more than a stay-cation without venturing too far out of the way. Pack a bag and enjoy a weekend away as part of a fun-filled weekend!
4. As part of the Saturday Night Professional Show, kick back and enjoy the Arthur Murray Boston Area Staff Formation! All nine studios combine efforts to bring high quality, action-packed group performance to you showcasing ballroom dancing in a fun, unique, and of course Hollywood themed light!
5. Oh yeah! The performances! From the solo routines of all levels on Saturday to the group spotlights, or minis, on Sunday, there is an opportunity to show off what you have been working on or test your dancing in a new environment! Take the plunge, push yourself a little, and enjoy the thrill of doing something you probably never imagined yourself doing before!