Six Reasons to Put Superama on Your Bucket List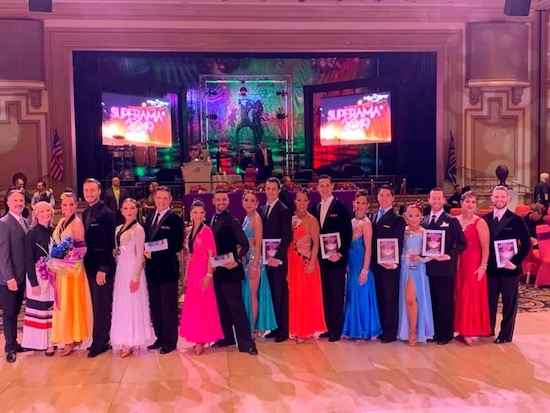 There is something indescribable yet palpable about dancing on that floor. What makes it that way is hard to say.
Is it the slew of world-class judges looking on? Is it the sheer grandiose of the ballroom and the hotel? Is it the sheer size of the floor? The lighting that shines the spotlight on the dancers? A large number of great dancers you are sharing the floor with? The feeling that this is the ultimate? 
Superama, the grand Championships of Arthur Murray, takes place each October at the Bellagio in Las Vegas. 
It is the competition that decides who the Arthur Murray Champion is in each style, both Pro-Am and Professional, along with being one of the most decadent and impressive Dance-O-Rama's of the entire year.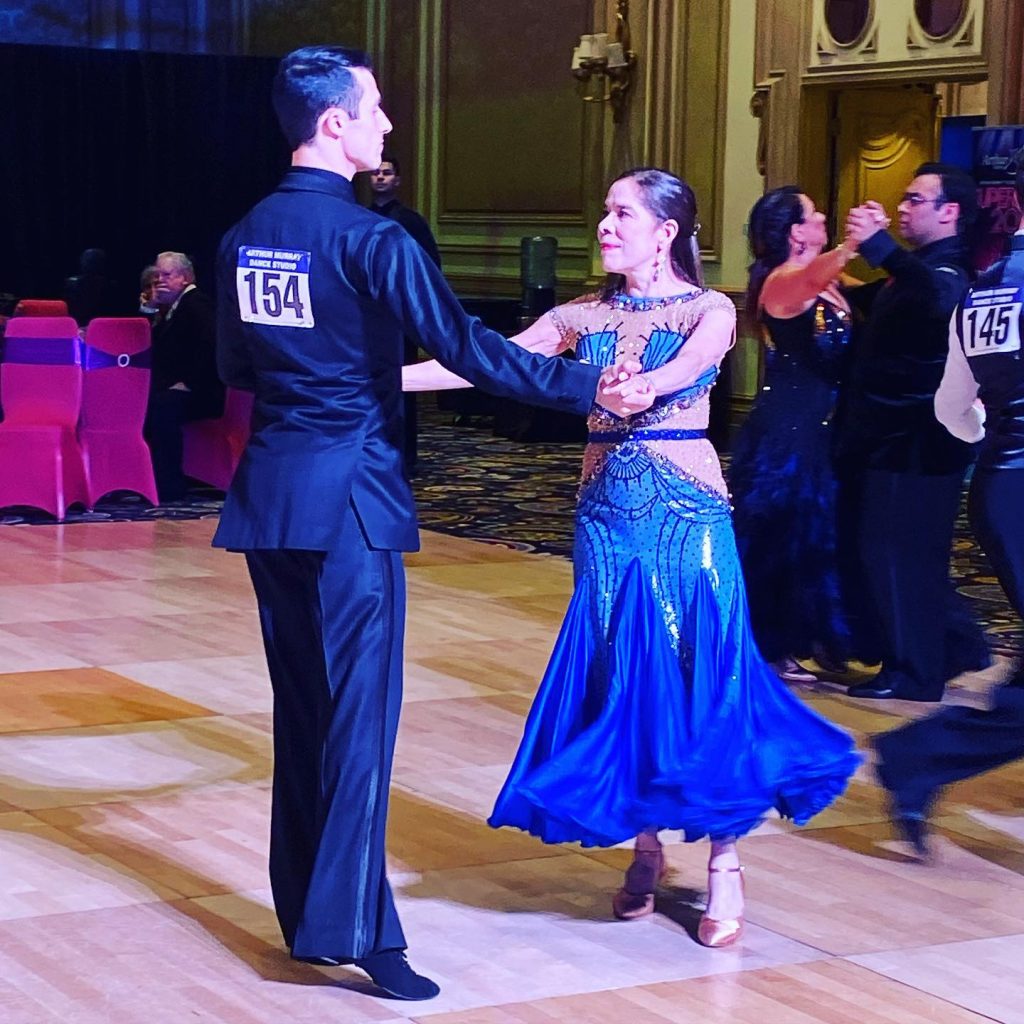 It is something everybody should experience at least once in his or her dance career, and here are six reasons why:
1. It's Huge! In 2019, there were over 100 participating studios and 19,000 entries. There were over 9,500 danced in a single day, making it one of the biggest dance competitions of the entire year, not just Arthur Murray but across all American Ballroom competitions! 
2. The Ballroom! The lights! There's a grandeur and an elegance that is special and distinct. Beyond being larger than most ballrooms you will step into, the bright lights and the beautiful set up of the whole room have to be felt to be believed.
3. The Judges! Consisting of the United States and World Champions, Arthur Murray legends, and people from all over the world. On top of that, the first night of Superama offers each student a unique chance to meet each judge that they will be competing in front of in order to be more than a number on the floor.
4. The French-Inspired Bellagio hotel. Stunningly gorgeous with its famous fountains, unique architecture, and endless arrays of flowers and stained glass, its an experience unlike any other on the Vegas Strip.
5. As the grand championships of Arthur Murray, Superama is the crown jewel of Arthur Murray events. It provides naming rights for the Arthur Murray Champion in each division. After a few days of fighting it out on the dance floor, you can watch the pros vie for their own professional titles with a day chalked full of professional competition on Saturday.
6. The Live Band! Dancing to live music is nice at a restaurant but at a dance competition?! Brent Mills and his Nine Dance Band take things up a notch or five with their unique jams in parts of the competition and social events.