No Time to Travel? Dancing Will Take You Around the World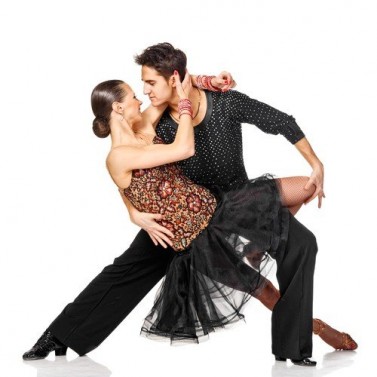 Don't you wish you could be on vacation everyday? Most people would love the time to travel and learn about the world around us. Alas, pesky things like work and school and family get in the way of just packing up and jumping on a jet plane.
At Arthur Murray, we have a secret! Ballroom dancing can make you feel like you are a world traveler. This dynamic, exciting activity is rich in history and comes from lands far away.
Come with us, won't you? Let's dance!

Western Europe!
The oldest of all the ballroom dances, the Waltz is a slow couples dance that is graceful and romantic. It was popularized in the 19th century in Europe thanks to the music of Johann Strauss, famed composer.
Cuba!
Did you know that Rumba dancing is a mix of several dances that originated in Cuba? Further, two, in particular, including the guaracha and the Cuban bolero, are actual reminiscent of African tribal dances.
Brazil!
For a taste of the exotic, look no further than the Samba! This dance is actually associated with Brazilian culture and is danced at weddings and street fairs. Its quick Latin beat gets everyone out on the dance floor!
There are so many dances that will introduce you to cultures and traditions of places around the world. We invite you to join us at Arthur Murray to get your dance on! We'll start you off slow and you'll learn alongside experienced instructors and have a wonderful time doing it!

Contact us today and you can be dancing tonight. We are so sure that you'll love dancing that we are happy to offer you a free first dance lesson. Take a chance, learn to dance!!