It's OK for Adults to Go Back to School, Too!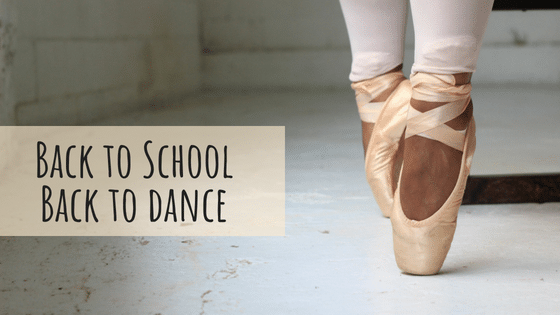 It seems somehow the days we know as summer passed by faster than a quickstep. However, at Arthur Murray, we love all the seasons. And though we technically have a couple weeks left of summer, we think it's time to look forward to a magnificent autumn. Why? Fall means it's back to school, and we don't just mean for the kids!
While you may not be going "back to school" in the traditional sense, now is the perfect time to do just that.
The kids are getting back into the swing of things and so too shall you. Literally! On the dance floor.
Lazy summers of sleeping in are replaced with hectic morning routines, making lunches, eating breakfast and getting out the door. Then there's homework, after school activities and in the blink of an eye, you are running ragged. For everyone else.
Now is a great time to make a commitment to yourself. It's time to finally learn something new. While the kids are immersed in science, math, technology, English and violin lessons, it's a great opportunity to put on your dance shoes and engage in a new pursuit. Take advantage of that time and make it "me" time. Look at it as the gift of time for yourself. What are you going to do with it?
Consider these tips:
Tip 1. How do you learn?
We do not all learn the same. When it comes to movement, professional dance instructors note that it helps to know if you are a visual, auditory or kinesthetic learner.
Basically, visually means that you mostly learn by watching and then doing. You see something and you can replicate it.
Auditory means that you have a particular need for explanation. You understand better when someone tells you it shows or makes you feel.
Kinesthetic means that you want to feel and experience more than watching and listening. You jump right in.
Often, it's a combination. If you learn visually then you also learn auditory and kinesthetic. In that case, visually is stronger.
By knowing how you learn, you can look for a teacher who responds to those needs. At Arthur Murray, our professionally trained instructors teach in a variety of ways. One teacher explains it this way: "We try to be a personality chameleon. Everyone that we teach has a different personality and ways of learning and interacting with one another. Knowing how to teach to meet each students' needs is just as important as knowing what to teach."
Tip 2
Do not give up! Learning new things takes time. Be patient and don't give up before the magic happens.
There is a saying "You only fail when you quit." So stop making excuses and give yourself a chance! When you just start dancing you learn the fastest. Soon you'll be much more at ease and open to the process.
Tip 3.
Leave the work to us! Contact one of our nine Boston area Arthur Murray Dance Studios for your first free lesson and we will help you go "back to school" in style.