Dance Gift Certificates are a GREAT Last-Minute Present for Mom – Download NOW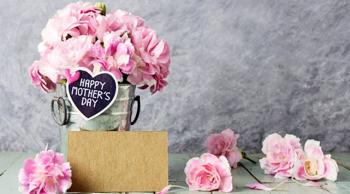 According to the calendar, Mother's Day is around the corner – May 12, 2019.
Are you still waiting to come up with "The Best gift for Mom?" How about any gift?
Shopping for anyone can be a challenge. But when it's your Mom? or Mother-In-Law? Or Wife? The moms in your life deserve the very best.
Arthur Murray Dance Centers of the Greater Boston Area are happy to help you — especially if you have waited until the last minute. (Shhhh.. it will be our little secret!)
Arthur Murray can help take the stress out of getting Mom "the perfect gift!"
An Arthur Murray Gift Certificate for Dance Lessons is the answer!
We all know that none of us really needs more stuff.  Mom included. What we all want, and need, is more happiness in our lives. Less stress and more time. Ballroom dancing offers so many benefits!
How do we get some of that? The gift of an experience that Mom will love results in making time that makes her happy. Give the Gift of Dance!
Worried that your gift certificate will be viewed as a last-minute after-thought? Au contraire!
No longer seen as a lazy, thoughtless, last-minute gift, a meaningful gift certificate is
a gift Mom will actually appreciate and enjoy!
Consider how many gifts you have received that you dislike, never wear, use, display, or that you exchanged for something else? A Gift Certificate for Ballroom Dance Lessons is something Mom would never get for herself!
And with Father's Day around the corner, you can give your favorite couple an Arthur Murray gift certificate. The chance to spend valuable together? How much of that do they have in their busy lives? Talk about "the perfect gift!"
Call one of our nine Boston Area Arthur Murray locations and get Mom a gift certificate for dance, a gift that will last long after Mothers' Day.