Give Yourself a Break & Get Motivated! Dance the Blues Away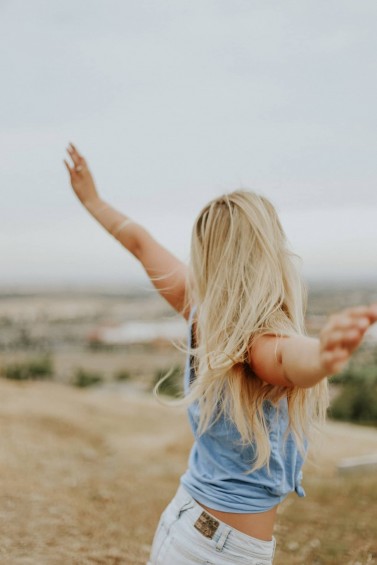 Do you ever find yourself feeling kind of "blah?" There's nothing really wrong to speak of but nothing is super exciting either. Of course you do! Everyone does!
Some may say that's the quiet before the storm. Others would say "Shhh…. Do you really need to invite Murphy (of Murphy's Law fame) to the party?"
Science would say that the proverbial "blahs" are the result of a lack of motivation. When you feel lazy or sad or tired or any number of emotions that bring out your inner procrastinator, it's easy for the blahs, or blues*, as some call it, to kick in.
One of the best ways to chase the blues/blahs away is to focus on doing something new. Make a plan to do something you've always wanted to do but never make the time to pull off. Perhaps there's a recipe you've been holding onto; go to the store and get the ingredients. Make a lunch or dinner date with a friend or loved one you haven't seen in a long time. Nothing like stimulating conversation to get you out of a rut.
However, one of the very best ways to stop feeling blah is to engage in a new activity that stimulates the mind and body! Learn something new and perhaps out of your comfort zone!
At Arthur Murray Dance Centers in the Greater Boston Region, we know that learning to ballroom dance is the cure for the basic blues. Have you ever pictured yourself on the dance floor doing the waltz, the foxtrot, the swing or the tango? We bring the music, the steps, the friends and the fun! All you need is a great attitude and some comfortable shoes.
Act now and your first lesson is absolutely free! You can even bring a friend to help motivate you. Making a commitment like scheduling a dance lesson is motivating by itself! It's a note on your calendar — a place you have to be!
So, say "no" to the couch and "yes" to learning something spectacularly new like social dancing! Leave your trepidation and your blahs at the doors; Arthur Murray dance instructors will have you smiling and feeling motivated in less than an hour! Contact us today to set up your lesson.
(*Take note: the blues are different from depression which is a very real medical condition that may require advice from a physician.)