Give Mom the Gift of Happiness and Dance Lessons!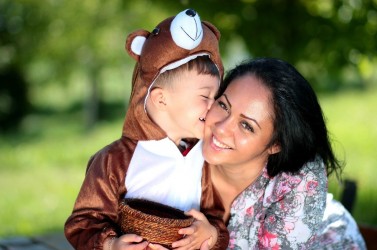 When it comes to buying something special for Mother's Day, you've got an online world of ideas at your fingertips. But, the one thing you want for your mom, more than anything else, is to put a smile on her face. You want your gift to make her happy!
Did you know that scientists have linked happiness directly to social dancing? It's true! It's been proven that stepping out onto the dance floor has myriad health benefits, including an immediate positive impact on confidence and self-esteem. People who dance find themselves less depressed, more energized and, yes, happier!
Dancing, quite literally, a smile on your face! What better gift for the person who has everything, including your love and admiration?
Dance lessons at Arthur Murray are just what the doctor ordered, too. Ballroom dancing helps to strengthen flexibility and bone health. If mom is concerned about osteoporosis, dancing is a great way to stave off the debilitating condition. Additionally, as we age, issues with balance and mobility may become an issue. And, don't forget anxiety and stress! All moms have their share of feeling overwhelmed by life, especially when they are working and caring for others.
At Arthur Murray Charleston, you can bring mom in for a complimentary dance lesson. She'll meet one-on-one with a dance instructor and learn, in only one hour, enough to feel confident on the dance floor. Of course, mom is welcome to bring a partner of her choice (but a partner is not a requirement, we have some to share!)
Gift certificates are available for all occasions! Mother's Day is a wonderful time to give a gift that keeps on giving… Contact Arthur Murray today to purchase a gift certificate and get mom dancing!