Dirty Dancing Celebrates 30th Anniversary Since Hitting the Big Screen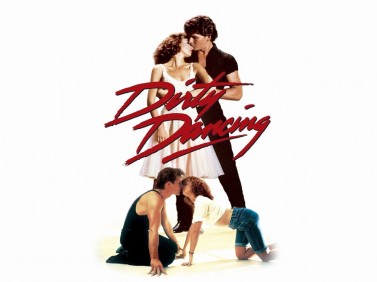 It's almost hard to believe! Is it really possible that it's been 30 years since we first met Johnny Castle and Baby Houseman and fell in love with them, as they fell for each other, in the 1987 film "Dirty Dancing?"
Yes, it's true! While the movie was originally a low-budget summer flick (it was widely released in theaters on Aug. 21, 1987), it soon became a blockbuster for its day.

It was the first movie to sell more than one million home video copies.
It generated two award-winning albums.
"(I've Had) the Time of My Life" won the Golden Globe and Academy Award for Best Original Song, and a Grammy Award for best duet.
And, the film helped to launch the careers of many Hollywood icons, including Patrick Swayze.
Speaking of the late Mr. Swayze,his character Johnny Castle is one of our favorites here at Arthur Murray. Why, you ask? Well, check this out:

A dialogue between Baby Houseman and Johnny Castle in Dirty Dancing:
Baby: So where'd you learn to be a dancer?

Johnny: Well, this guy came into this luncheonette one day, and we were all sitting around doing nothing. And he said that Arthur Murray was giving a test for instructors. So, if you passed, they teach you different dances, show you how to break them down, teach them.
And, the rest is history. Johnny danced into Baby's life and into our hearts. The truth is, Johnny, continued, he wasn't even a dancer before he was hired by Arthur Murray. Sure, he has the spirit and drive and he was light on his feet. However, after being trained at Arthur Murray, he became the awesome dancer we all know and love.
At Arthur Murray, our instructors are experienced, kind and patient. They all go through rigorous training and most build their careers at Arthur Murray. Unlike other studios where instructors often come and go, Arthur Murray's training program provides our teachers with the best instruction. You won't meet them until they have perfected the patented Arthur Murray Teaching Method.
Ready to give us a try? Meet one of our amazing instructors and start dancing today! Contact us to schedule your first lesson; it's completely free! You've got nothing to lose and, we bet, you'll have the time of your life!