Dancing Takes the Work Out of Working Out!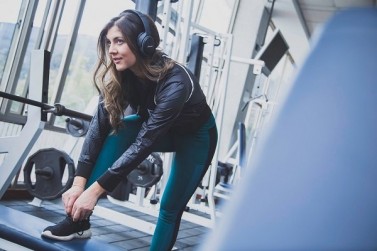 There are few things in life more frustrating than trying to lose weight. People try all different types of diets and various exercises in an effort to lose those extra pounds.
However, if you are like many, you've tried the gym and it hasn't helped you a bit. Why? It's boring! Unless you have tremendous stamina or are a gym rat, the gym with all its machines and blaring music can get old really fast. In fact, for many, it's the worst part of trying to get in shape. You're stuck on the treadmill for a half an hour doing the same thing while all the time feeling judged by the person next to you. Plus, it's confusing! You must focus on different parts of your body at different times to really get a well-rounded work out. Working on your core isn't going to do much for your legs, will it?
It's time for a change that you can really see on the scale!
The key to losing weight is having fun while you're working out, so it doesn't feel like you're actually "working." The best forms of exercise put your entire body to work and, when we say "entire body," we mean the brain, too!
We've got just the thing for you if you want to lose weight, feel great and make friends while doing it! Just dance! A dance class can get you moving and working your body in ways you probably haven't before.
At Arthur Murray, our skilled dance teachers will show you the moves step by step. You'll be dancing to the beat quickly and you'll be having so much fun you'll forget you're are exercising! Try Swing, Salsa, the Foxtrot or Waltz. We teach more than a dozen ballroom and social dances – learn one or learn them all!
Further, dancing can help increase your coordination and balance and, as we said, dancing is a great brain booster! It works your memory and your learning centers.
All of this and new friends, too? Yes! Taking up dance at Arthur Murray means you get to be interactive and socialize with other people instead of just putting your headphones in and tuning out the world (the way you do at the gym!)
So, if you are someone who doesn't usually equate "having fun" with "working out," a dance class may be just the thing that gets you off the couch and into a wellness routine that starts to melt off the pounds. Can you imagine engaging in an activity that will burn calories and not feel like work? Now you don't have to! Take a chance and learn to dance!
Contact Arthur Murray today and ask about our first free dance class for new students. We're waiting for you on the dance floor!