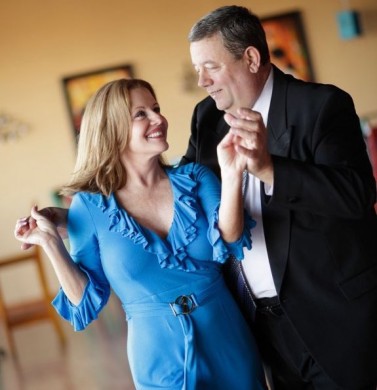 Your Days of "Sitting This One Out" are Over!
We've all been there. You go to a wedding or other social event and you find yourself sitting at the table, or standing by the bar, all night long. With some help from Arthur Murray, you'll never sit on the sidelines again. Contact us now to schedule a complimentary dance lesson.
The Arthur Murray Teaching Method – Designed to Make Learning to Dance Fun & Easy!
We start with the basic steps to get you feeling comfortable on the dance floor.
As your confidence and comfort level builds, so do the steps.
Before you know it you will be owning the dance floor and loving it!
Call 1-888-766-0455 today to schedule your FREE first dance lesson.
Or, fill out our online contact form and we will be in touch shortly.
Our patient, experienced instructors will show you what you've been missing. And, before you know it, when the music starts, it will be your cue to get out on the dance floor and have fun!