Create a Wedding to Remember with an Awesome Bridal Party Dance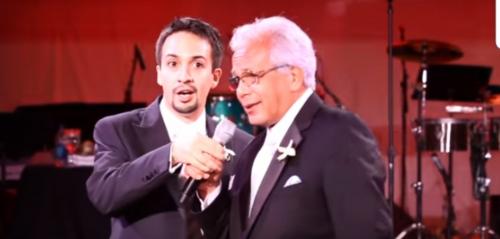 If you are planning a traditional wedding (and no one says you have to!) you are likely hoping to get a few special people on the dance floor.
Of course, there's the first dance between the newly married couple. And, there is a father-daughter dance and/or a mother-son dance.If there are other important people you want to acknowledge center-stage — perhaps a sibling or a step-parent who means the world to you — make sure to add those dances to the playlist.
How about the wedding party? On the Internet, you've probably seen plenty of awesome videos of the best show-stopping bridal party dances. If you haven't, check out these great ones
Get the girls together! How about a flash mob? Groom takes center stage with his groomsmen?
Depending on how adventurous your gang is – the sky's the limit.
Start at the Ceremony: The aisle is just begging for some dance moves. You can invite your bridal party to make a grand entrance leading up to the ceremony. Check this out!
Ceremony Exit Dance: Once the nuptials have been sealed with a kiss, why not treat your guests to a taste of how much fun the reception is going to be. Exit the ceremony location in style!
Introductions! Everyone expects a grand entrance by the married couple but you can also add some fun with special wedding party introductions. Or, a grand performance by the entire wedding party! Here is a crazy collection of 50 to choose from — or design your own!
Impress the Bride: The bride has been planning this day for months and it's finally here. Any number of people can take a turn at surprising her with music. Here, Broadway star Lin Manuel Miranda shows us how it's done!
Surprise First Dances: It's start out all romantic-like and then…get the party really going by turning your first dance into a show.
Looking for ideas? The Internet is one great place to start. However, if you are looking for ideas and some help getting the dances going, contact the experts at any one of Arthur Murray's nine Boston area locations. We can help with a traditional first dance and bring your vision for a lively, all feet on the dance floor reception to life.
Contact us today and you can be dancing tonight!