Can You Tiptoe Through the Tulips?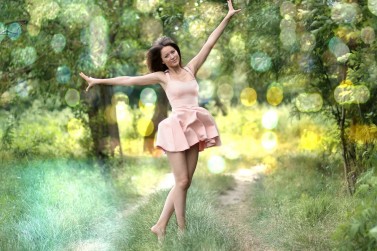 OK, we admit, there may not be much of a reason to go dancing through your garden, but spring is the perfect time to learn to dance.
It's been a long, cold winter and Boston and surrounding areas are finally seeing signs of spring. At Arthur Murray, we invite you to stop spring cleaning your house and start sprucing up your attitude!
Dancing can improve your confidence, self-esteem and outlook on the world. And, if you are looking for a way to get some exercise, meet some new people and update your attitude, dance lessons might be the perfect spring activity!
Have you ever been to a wedding or other celebration and watched on the sidelines as others take to the dance floor? Now is the time for weddings and we want you to get in on the fun! Additionally, wherever you go this year on vacation, there's likely to be a dance floor calling your name.
We know that people have plenty of reasons why they say "no" to dancing. But spring is full of reasons to take on new activities. It's the season of growth! At Arthur Murray, our instructors will get you moving quickly. Our patented teaching methods start slow and build gradually so everyone can learn to dance.
Before you know it you won't be saying "how will I ever learn?" Instead, you'll be saying, "why did it take me this long to learn to dance?"Stop procrastinating and start dancing this spring. Call today to reserve your FREE first dance lesson. Find out why Arthur Murray instructors like to say: walk in, dance out!