Boost Brain Health with an Activity You've Never Considered!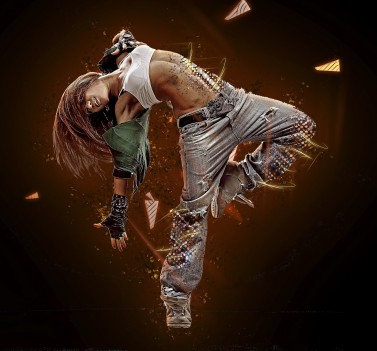 Everyone always stresses the importance of being physically active but many forget the benefits of an active mind.
A sedentary lifestyle can be harmful to your body as well as your brain. Recent studies have shown that an inactive brain has decreased function compared to an active one. It makes sense that decreased brain function can affect all aspects of the body including your heart and nervous system. Keeping your mind sharp is just as necessary as keeping your body in shape.
When most people talk about exercising the mind, they are usually quick to suggest reading more or trying to complete different kinds of puzzles. While these solutions are great for boosting brain health, they fail to have any beneficial impact on the body.
With that in mind, have you considered learning to ballroom dance? It's so much fun and It's a wonderful way to combat a physical and mental sedentary lifestyle.
It is brilliant in fighting the effects of an inactive brain and body because of the coordination it takes to ballroom dance. In fact, dancing is more complex than other exercises, such as running, in that it requires mental planning and physical work to perform the steps correctly. The extra mental effort it takes to dance allows the participant to use their brain and think while also getting their bodies moving. Dancing also involves social interaction with others that stimulates brain activity.
Working your brain along with your body while dancing can have undeniable benefits for your brain's overall health.
Different ways dancing affects the brain:
Slows down signs of aging in the brain
Dancing and music activates certain areas, like reward centers and sensory circuits, that regular exercise does not
Increases the production of serotonin, a hormone that is associated with some of the positive feelings you experience daily
Help strengthen the pathways in the brain associated with long-term memory and spatial recognition
New treatments and therapies for patients with Parkinson's disease have shown that dance is an excellent way to combat these symptoms
Dancing can help with certain mental disorders such as anxiety and depression
It has been proven that compared to the results of other sports, dancing was the only one that lowered the risk of dementia
The combined use of brainpower and physical activity make ballroom dancing an excellent way to stimulate your brain and move your body to be a healthier you. At Arthur Murray,  we would love to show you how great ballroom dancing can be for the mind and body. Contact us now to reserve your free first dance lesson.