Attention Guys! Have We Got Some New Moves for You!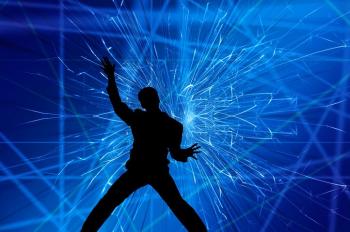 Is the mere thought of meeting new people–especially women–enough to send you into a panic? If thinking about it makes you uneasy, how can you relax enough to even try?
Many guys just like you have discovered that the answer is dancing!
Dancing comes naturally for many women, or at least some ladies think they are natural dancers. For many guys, however, dancing is not a go-to activity.
If you're not even somewhat coordinated, or able to hum a tune, you may feel the dance floor is the last place you want to be. Your two left feet and lack of rhythm make you look more like Elaine from Seinfeld than John Travolta. Or at least that what you tell yourself.
Breaking news!
You are not the first guy to walk into an Arthur Murray dance center who is shy and feels socially awkward. In fact, studies show that learning to dance is a sure fire way to overcome lack of confidence. Our method will get you out there fast!
(Additionally, and this is a proven fact: no one has two left feet.)
Sure, it's easy to sit out dance after dance. But we all know the downside of sitting on the sidelines. Everyone is out there having fun while life continues to pass you by.
The good news is YOU are not alone. And, the solution is easier than you think. First, acquaint yourself with all the benefits of dance! Once you know, it's hard not to get involved a bit more!
When you try new things, no matter how unsure you may be, taking that first step is the hardest one. Confidence doesn't come naturally to everyone. In fact, it is a learned skill. Sometimes all it takes is a shift in routine and behavior because, according to the experts, external change brings internal change.
With the guidance of Arthur Murray's expert instructors, all you have to do is show up and leave the rest to us. Plus, the first lesson is absolutely FREE. Select your favorite center from our list of nine dance center locations in the Greater Boston Area.
Give us a call and you'll be meeting new people, having fun on the dance floor and leaving your confidence issues behind!