Arthur Murray Will Teach You How to Dance Like Nobody's Watching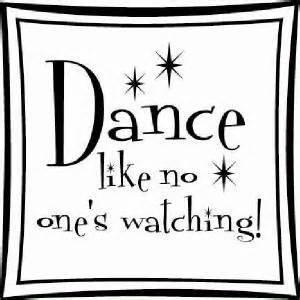 No matter your age or level of experience, dance lessons are a great way to get moving. You shouldn't feel nervous or intimidated regardless of whether you're taking up rumba, tango, jive, swing, salsa or any other ballroom dance style. To get you ready, here are some tips for what you should expect from your first class. 
Embrace the Cliche: Everyone's heard that you should dance like nobody's watching. That is completely true. There are no expectations for your first lesson. Some may have taken lessons as a kid, or done some training through school. Others have never set foot in a dance studio. Regardless of where you are, your Arthur Murray dance instructor at the level you are comfortable and you'll be a star before you know it!
Dress for Success: Come dressed with clothes that move freely and are comfortable. You'll be moving around so try not to wear clothing that won't move with you. When it comes to footwear, choose comfortable and supportive closed toe shoes. As you progress in your lessons, your Arthur Murray instructor will advise you about "dance shoes."

Be Ready To Sweat:Some people in your class may be gym rats. Others may be couch potatoes (studies suggest that less than 5% of American adults get the recommended 30 minutes of daily physical activity). Your level of physical fitness doesn't matter but you should be ready to get moving. Ballroom dance will improve your physical fitness in a fun and social setting. 
You are the Master of your own Destiny: Your first class is an excellent time to learn more about Arthur Murray's facilities. You should get to know the instructors, the space and the types of dances that we teach. We can help guide you into the program and regime that works best for you. We will find a way to get you involved in our happy dance family.
With these tips, you're ready for your first day at Arthur Murray. Contact us today to schedule your complimentary class!