Arthur Murray Brings the Fun to Weymouth on Boston's South Shore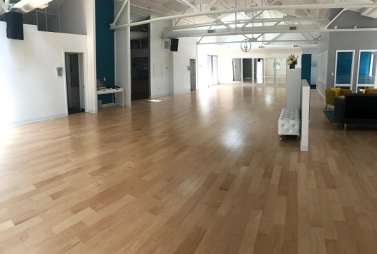 Claim Your Free First Dance Class at the Weymouth Dance Center's Ribbon Cutting Ceremony on June 29
Learning to dance was the first thing Nancy had ever done for herself, just for the fun of it. She signed up for a free first dance class at Arthur Murray and now, she said, dancing has changed her life.

"The physical and psychological benefits, the opportunity to work hard at something I love and share it with other people, the things that I've learned about myself, the amazing instructors – learning to dance at Arthur Murray is one of the best decisions I've ever made," she added.

Kristen Belcher, owner of Arthur Murray's newest dance center in Weymouth, can't wait to welcome new students and change their lives. Nancy, and many other avid dancers, are looking forward to welcoming you, too!

The new center Arthur Murray Weymouth, will hold a ribbon-cutting ceremony on Thursday, June 29, at noon at the South Shore location at 2 West St., Unit G, Weymouth, Mass. 

Everyone is invited to the Grand Opening celebration. "We will be scheduling complimentary first dance classes for all attendees," Belcher promised.

Arthur Murray instructors have been teaching people all around the world to dance for more than 100 years. Intrigued about dancing after watching Dancing with the Stars or World of Dance? You are not alone! Now is a great time to take up a new hobby,  get fit and make new friends and there's no better place to learn than Arthur Murray Weymouth.
Ballroom dancing offers so many physical and emotional benefits. In fact, here are some scientific facts you may not know:
Ballroom dancing lowers the risk of heart disease by almost 50 percent.
Further, dancing reduces stress and boosts self esteem.
"We are so proud to introduce the community to our new Arthur Murray location in Weymouth," said Belcher. "Our highly experienced, patient instructors cannot wait to take you on a journey into the wonderful world of dance."

Join us for the ribbon cutting ceremony on June 29, claim your free class and get started with ballroom dancing. At Arthur Murray, we promise: you'll walk in and dance out!