4 Common Excuses Potential Students Give About Not Dancing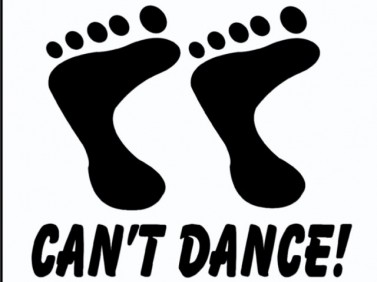 Are you looking to try a new hobby? Are you feeling stuck and want to get a bit more physically active? If so, then consider taking some ballroom dancing classes to get up and get moving!
At Arthur Murray, we offer many beginner dance programs. However, we hear it all the time: students are hesitant to get up and move their feet. There are all too many excuses for not taking up dancing — even though it's been linked to happiness!
Here are 4 common excuses people don't dance – and way to overcome them. Come on, take a chance and learn to dance with a free first lesson at Arthur Murray. Click here for more information.
Excuse No. 1: I have two left feet
Despite what you may think, no dancer is born to dance. Learning how to dance is a trial and error period, and every good dancer you know has had their days where nothing went right. That's why they are lessons; you learn how to become the dancer you have always wanted, step by step.
Excuse No. 2: I don't have a partner
You don't need a partner to ballroom dance. This is where our talented dance instructors come in, they're able to serve as your partner if need be. You'll have your dance lesson with them serving as both your partner and your teacher at the same time. And if you'd like, you can even compete in dance competitions with them.
Excuse No. 3: I'm not in shape
You don't have to worry about being in shape when you come in for one of our dance programs. No matter your athletic ability, we will take it at your pace and slowly but surely you will be able to build up your stamina and dance the night away.
Excuse No. 4: I'm embarrassed about feel exposed and, well, embarrassed!
There's no better way than ballroom dance to get you up and out of your comfort zone. The entire studio is full of beginners and people who have been in your shoes, so you shouldn't feel embarrassed to get out there and experience what ballroom dance has to offer you.
According to the nonprofit USA Dance, INC., there was a 35 percent spike in the number of people taking lessons and attending ballroom dance programs over the past 10 years.
Ballroom dancing is becoming much more than just a prime-time television show with celebrities, so come on down to the studio and try it out for yourself!
Contact Arthur Murray today to schedule your free first lesson.