3 Ways to Make New Friends When You Are New in Town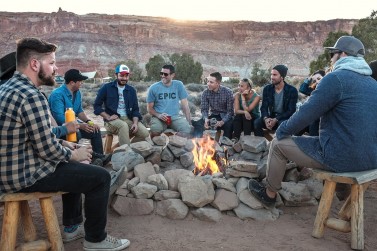 When you're in the process of moving, your mind often goes to the new house and all the things you have to pack and unpack. You probably haven't even had the time to think about the people you might meet, whether in your neighbourhood or around town.
But once you get settled in, it's an important thing to think about! Having a good group of friends can do wonders for your mental health; it helps to lower stress and anxiety. Making those friends in a new town or community can be tough so here are some ways you can get out and meet new people.
Take an art class
Art classes are not just for school kids anymore! There are even ones where you can bring wine and drink while you paint. The great thing about these art classes is they tend to be smaller and encourage everyone to be social while having fun. Little to no artistic talent is required for most of these so anyone can join.
Designer bag bingo
Believe it or not, this one pops up in a lot of places. The premise is you play bingo and hopefully win a really nice purse along with it. These events are usually held by community groups so your best bet is to look up clubs in your new area. The great thing about these is that everyone is usually there to have a good time and hang with their community, which is a wonderful opportunity to meet people. Plus, the money raised almost always goes to charity.
Try a dance lesson
Dance lessons are actually a perfect way to find new friends, all the while being active and having fun. Dancing requires you to engage with a partner and allows you to talk to new people in a different setting. At Arthur Murray Dance Centers, there are classes for every level of skill, so you don't have to worry about being uncoordinated or having two left feet.
            Whether you're more comfortable with a paintbrush or moving to the beat and shaking your thing, there are tons of exciting ways to go out a meet people in your community. Who knows, you may make friends that last a lifetime.
If you're interested in learning how to dance, contact Arthur Murray and enjoy the first lesson for free!