Considering Taking Ballroom Dance Classes? Here's 3 Reasons Why You Should!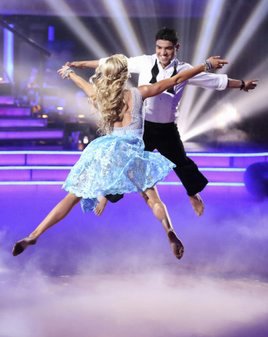 The experience of taking ballroom dance classes can be inspirational, and the benefits can flow over into other aspects of your life. It's not only a great, challenging workout, but it has so many additional benefits for dance students of all skill levels. If you've been thinking about signing up for ballroom dance classes but still haven't decided to make the leap, the reasons to try dance classes discussed in this article may help convince you.
Boost your self esteem. Learning to be competent on the dance floor teaches dance students grace, readiness, confidence, and other important skills that can be necessary for navigating life. By tackling a fear or uncertainty of ballroom dancing, you will end up feeling better about yourself without even realizing it.
Relieve stress. Not only is dancing good for your physical health, but it's also good for your mental health. Dancing allows you to burn off stress and negative energy. Additionally, by focusing on the music and the intricate dance moves, you won't have time to be bothered by your troubles.
Meet new people. One of the biggest benefits of adult dance classes is that you get to meet new people. There is always a large variety of people in every dance class, which makes for a fun, diverse environment. Additionally, everyone in the class has at least one thing in common: their desire to dance. This is enough of a connection to talk to others, make new acquaintances, and just have a good time.
Ballroom dancing is becoming more and more popular. In fact, the nonprofit USA Dance, Inc. saw a 35 percent increase over the past 10 years in the number of people taking ballroom dancing lessons or attending events.
Why not check it out and find out what you've been missing. At Arthur Murray, you can take a FREE first dance class to see for yourself. Contact us today and learn why we say: Walk in, Dance out!