Put Your Competitive Spirit to the Test with Dance Lessons at Arthur Murray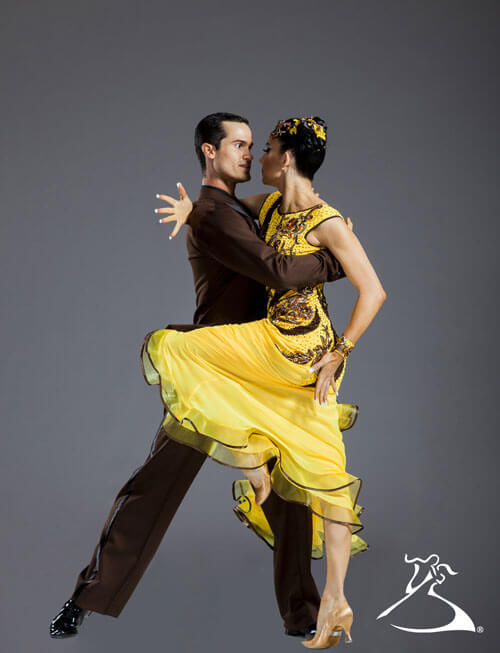 Competitive dancing is a great way to get in shape and challenge yourself! Among the many benefits of dance, it's so much fun.
Imagine pushing yourself to a new and exciting place, where you and your partner are the stars of the show. It's all about the people you'll meet and the places you'll compete.
In addition to a number of social dances we teach, there are many other dance programs offered at Arthur Murray.
Take a chance and discover the competitive part of yourself who can't wait to hit the dance floor and bring home the win!
For many years, Arthur Murray has supported competitive dancing for all proficiency levels. We offer fun and exciting lessons and practice classes for anyone interested in testing their skills at events including American Style Rhythm Dances, American Style Smooth Dances, International Style Ballroom Dances (also known as standard) and International Style Latin Dances.
Of course, trophies are amazingly gratifying! However, competitive dancing is great for you — mind, body and spirit. When you join Arthur Murray's Boston competitive dance program, your confidence and self-esteem will take flight.
Plus, with nine Arthur Murray locations in the Greater Boston Region, there is sure to be a dance floor near you! Contact us today and you'll be dancing in no time! (By the way, your first lesson is FREE!)
If you are looking for the perfect gift, we've got a great idea: give the gift of dance! Learn more about Arthur Murray gift certificates.
Arthur Murray's Nine Boston Area Dance Studios
Choose the Location that Best Suits Your Needs and Click to Learn More about that Center's Offerings.